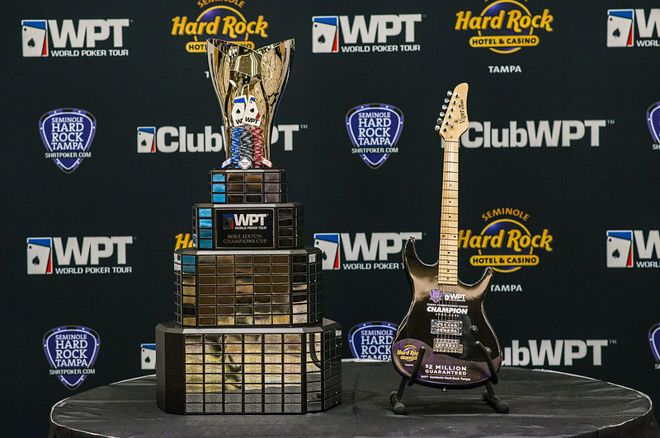 Segera setelah WPT Legends of Poker di The Bike di Los Angeles selesai, World Poker Tour akan menuju ke timur ke Florida untuk acara Seminole Hard Rock Tampa yang dibeli seharga $ 3.500, yang berlangsung pada 3-7 September.
Legends of Poker, turnamen buy-in $ 5.200 dari 27 Agustus hingga 1 September, adalah awal dari rentetan acara WPT besar sepanjang sisa tahun ini.
Kedua adalah perjalanan ke Tampa, diikuti dengan perjalanan ke Land Down Under (Australia) 23 September, kembalinya Five Diamond World Poker Classic di Bellagio di Las Vegas mulai 19 Oktober, kunjungan 25 November ke South Florida dan Seminole Rock 'N' Roll Poker Open, sebelum Kejuaraan Dunia WPT senilai $15 juta yang dijamin bersejarah di Wynn di Las Vegas 12 Desember.
Harapkan Lapangan Besar
WPT Seminole Hard Rock Tampa adalah acara puncak dalam rangkaian yang berlangsung dari 25 Agustus hingga 7 September, dan pasti akan menarik banyak orang. Turnamen poker di Florida telah berkembang pesat tidak seperti sebelumnya sejak pandemi, dan acara World Poker Tour di Sunshine State tidak terkecuali.
Turnamen hold'em tanpa batas dimulai Jumat, 2 September di Seminole Hard Rock Hotel and Casino dengan penerbangan Hari 1a. Pada hari berikutnya, sesi awal kedua berjalan, dan kemudian semua pemain yang tersisa akan kembali ke kasino 4 September. Permainan akan berlanjut setiap hari hingga meja final enam pemain pada 7 September dengan pemenang akan dimahkotai sebelum akhir malam. .
Setiap pemain akan mulai dengan 50.000 chip di turnamen yang dijamin $ 1 juta. Berbicara tentang jaminan itu, jika sejarah baru-baru ini merupakan indikasi, harapan untuk overlay akan tergencet bahkan sebelum Hari 1b dimulai.
Lihat Hub WPT di PokerNews di sini!
Akankah Altman Melanjutkan Penguasaan WPT Floridanya?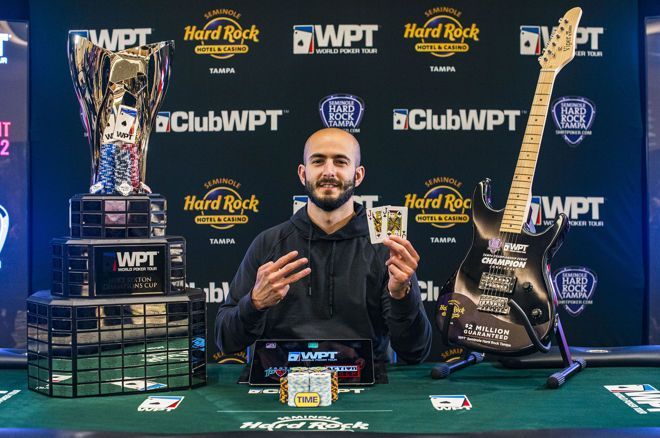 Brian Altman, juara WPT Seminole Hard Rock Tampa 2021.
Brian Altman, yang mengalahkan 1.165 entri untuk memenangkan $613.225 pada Juni 2021, adalah juara bertahan WPT Seminole Hard Rock Tampa.
Altman tidak hanya menang di Tampa tahun lalu, dia telah menghancurkannya di Florida selama beberapa waktu. Penduduk asli Massachusetts memiliki tiga gelar Tur Poker Dunia, semuanya di Sunshine State, termasuk dua sejak 2020. Jika dia mengalahkan WPT Tampa untuk kedua kalinya, dia akan bergabung dengan Darren Elias sebagai satu-satunya juara WPT empat kali.
Pada World Series of Poker 2022 yang baru saja selesai, Altman memenangkan gelang pertamanya dalam acara online hold'em tanpa batas pembelian $400 di WSOP.com, dengan skor $110,662.
Altman, Pemain Terbaik Tur Poker Dunia Tahun Ini selama musim 2019-2021, adalah salah satu dari banyak pemain top permainan yang kemungkinan akan hadir pada Akhir Pekan Hari Buruh di Florida Tengah.