21 September 2022


Andrew Knowles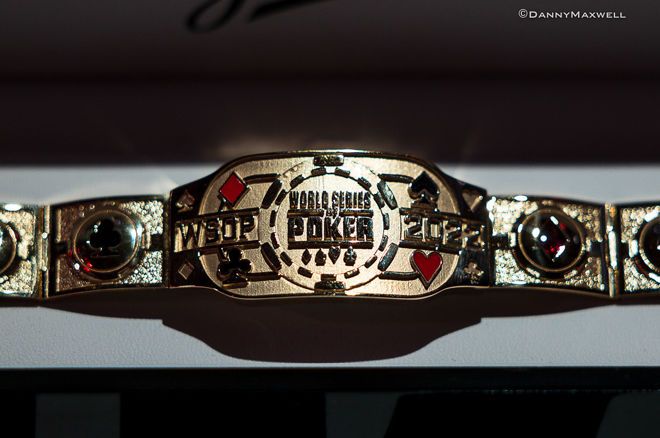 Pada hari Selasa, World Series of Poker Online 2022 dilanjutkan dengan Event #9: $600 NLH Deepstack Championship, sebuah turnamen yang menarik 380 pemain yang membeli kembali 135 kali. Bidang entri 515 menghasilkan kumpulan hadiah $ 278.100, dan setelah bermain kurang dari sebelas jam, Timothy "LosingEquity" Faro yang mencetak kemenangan untuk mendapatkan hadiah utama $ 50.864 dan gelang emas pertamanya.
Faro, yang mengalahkan Jeffery "Steelvikes7" Hoop dalam permainan head-up, adalah penduduk asli Maryland dengan hampir $ 250.000 dalam pendapatan turnamen langsung menurut The Hendon Mob. Itu termasuk karir terbaik $ 54.851 untuk ke-147 di Acara Utama WSOP $ 10.000 2011 dan penyelesaian ke-399 untuk $ 34.845 di turnamen yang sama pada tahun 2019.
Hasil Tabel Final Acara #9
"RankPlayerCountryPrize1Timothy "LosingEquity" FaroAmerika Serikat$50,8642Jeffery "Steelvikes7" HoopAmerika Serikat$36,8763Jeremiah "freestylerr" WilliamsAmerika Serikat$26,7254Jeff "mavsusc" PlattAmerika Serikat$19,5225David "CountStacula" Amerika Serikat$14,3776Amerika Serikat rungood27″ ScaturroAmerika Serikat$7.8148Cole "anniemay" FerraroAmerika Serikat$5.812
Banyak tokoh terkenal bergabung di lapangan sepanjang hari dan beberapa yang cukup beruntung untuk menemukan uang tunai termasuk Jeff "NedrudRelyt" Madsen (ke-72 – $1,390), Ryan "Protential" Laplante (ke-34 – $1,473), dan pemenang gelang reguler dan terbaru Alex "OrcinusOrca" " Foxen (14 – $2.475).
Butuh hampir sembilan jam untuk turun ke meja final dan segalanya meningkat cukup cepat dengan pemenang 2021 Event #61 $600 Deepstack Championship Cole "anniemay" Ferraro memukul rel di tempat kedelapan. Segera setelah itu, Paul "rungood27" Scaturro akan keluar di urutan ketujuh dan Alex "SunDSolar" Soares akan keluar di urutan keenam. David "CountStacula" Powers tersingkir di tempat kelima.
Platt Bersinar
Komentator PokerGO populer Jeff "mavsusc" Platt, yang menguangkan kedua acara gelang WSOP pada hari Minggu, membuat lari yang dalam dan berharap untuk menangkap gelang pertamanya. Namun, itu tidak terjadi dan Platt dikirim ke rel di urutan keempat ketika dia mendapatkan sepuluh saku melawan ace-sepuluh dari Hoop dan ditarik keluar untuk menjadi tumpukan pendek. Dia akan segera setelah gagal dengan dua pasangan melawan satu set. Jeremiah "freestylerr" Williams, pemenang gelang terakhir yang bertahan, akan keluar di tempat ketiga.
Ketika permainan head-up dimulai, Faro memiliki keunggulan chip 4-1 dan pertempuran berlangsung beberapa saat dengan Hoop menggandakan beberapa kali sebelum Faro akhirnya menutupnya dan merebut emas WSOP, mengirim Hoop keluar di posisi runner-up.
Itu bungkus di sini di Acara #9: $600 NLH Deepstack Championship. Pastikan untuk tetap menggunakan PokerNews saat kami terus menghadirkan liputan lengkap tentang seri ini di WSOP.com!

Andrew Knowles