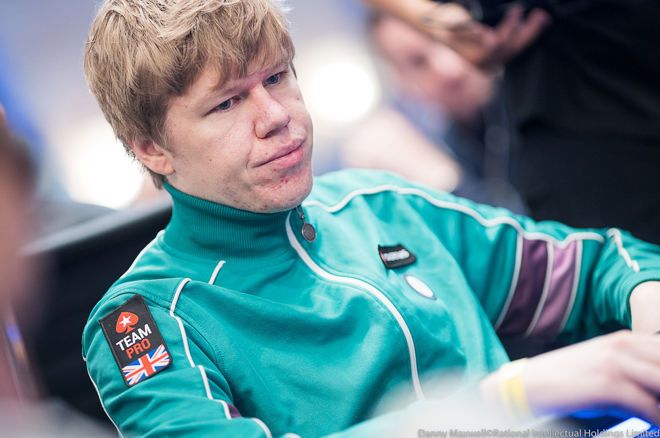 Ini akan menjadi bulan besar poker online. Jangan hanya mengambil kata kami untuk itu, tetapi kata Ben "Spraggy" Spragg dari PokerStars Team Online yang bersiap untuk Kejuaraan Dunia Poker Online (WCOOP) yang dimulai akhir pekan ini.
Dinamakan 'Streamer Terbaik' di 2022 Global Poker Awards awal tahun ini, Spragg sudah memiliki dua gelar WCOOP, dan akan berharap untuk menambahkan yang ketiga pada September ini saat streaming aksinya di Twitch.tv.
Ikuti Spraggy di Twitch!
Bersiap-siap untuk Grind
Permainannya mungkin sama, tetapi Spragg mengatakan bahwa panggungnya berbeda setelah festival besar seperti WCOOP berlangsung.
"Menggiling hari Selasa yang normal sangat menyenangkan," kata Spragg. "Tetapi semua orang tahu bahwa ketika WCOOP hadir, saat itulah Anda ingin berlari dalam, skor besar, dan memastikan penonton menikmati diri mereka sendiri.
"Saya tahu ini akan menjadi bulan yang besar, dan penonton menyadari itu. Bukan hanya untuk saya, tetapi juga untuk streamer poker lain seperti Lex dan Fintan."
Lex Veldhuis Mengonfirmasi Jadwal Streaming WCOOP: "Saya Tidak Dapat Menunggu Untuk Memulai!"
Spragg tidak asing dengan kesibukan online setelah menyelesaikan berbagai tantangan streaming online dan membuat banyak lari dalam sejak bergabung dengan Tim PokerStars Online pada tahun 2017.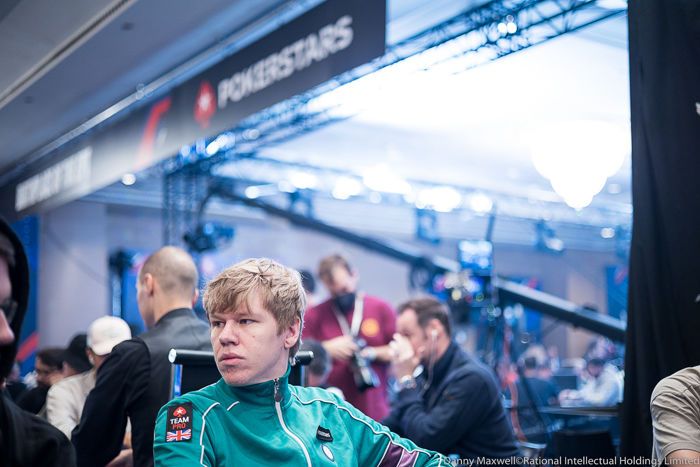 "Acara-acara besar ini adalah yang paling dinikmati oleh Twitch chat, dan itulah yang saya sukai untuk bersaing"
Selain itu, dia juga juara WCOOP dua kali, sesuatu yang tidak akan dia lupakan oleh penontonnya dalam waktu dekat.
"Saya datang untuk $ 5,50 Turbo PKO lagi, saya katakan!" katanya, setelah memenangkan gelar WCOOP pertamanya di acara itu pada tahun 2020. "Setiap pemain poker acak dapat mengalahkan bidang 300 pemain, tetapi lebih dari 12.000 pemain? Itu membutuhkan sesuatu yang istimewa."
Spragg mengacu pada gelar WCOOP keduanya, memenangkan $1.050 Mini Sunday Cooldown SE seharga $67.968.
"Acara-acara besar ini adalah yang paling dinikmati oleh Twitch chat, dan itulah yang saya sukai untuk bersaing."
Prestise dan Warisan WCOOP
Acara-acara besar semakin ditingkatkan untuk tahun 2022, dengan PokerStars mengumumkan 12 Acara Kejuaraan yang tersebar di seluruh jadwal WCOOP 2022.
Acara ini menjalankan keseluruhan disiplin poker, dari turnamen PKO normal dan 6-Max, hingga permainan campuran seperti KUDA, Razz, dan Badugi.
DATETIME (ET)EVENTBUY-INGUARANTEESMing 4 Sep5:30 pmWCOOP World Championship of Progressive KO NLH$5.200$1.000.000Rab 7 Sep5:30pmWCOOP World Championship of HORSE$1.050$100.000Kamis 8 Sep5:30pmWCOOP World Championship of FL Badugi$1.050$50.000Ming 11 Sep5:30 pmWCOOP World Championship of 6-Max NLHE$5,200$750,000Senin 12 Sep5:30pmWCOOP World Championship of PLO8$1,050$100,000Rabu 14 Sep5:30pmWCOOP World Championship of Razz$1,050$65,000Ming 18 Sep5:30pmWCOOP Women's World Championship$530$65,000Senin 19 Sep5:30 pmWCOOP World Championship of 8-Game$2,100$100,000Sel 20 Sep18:05 WCOOP World Championship of Heads-Up NLHE$5,200$200,000Kamis 22 Sep17:30 WCOOP World Championship of NL 2-7 Undian Tunggal$1,050$65,000Ming 25 Sep5:30 WCOOP 92-H Kejuaraan Dunia NLHE/Acara Utama$10,300$6,000,000 20:05 WCOOP 94-H PLO Acara Utama/Kejuaraan Dunia$10,300$1.000.000
"Saya tidak akan memainkan semuanya," aku Spragg. "Maksud saya apa itu badugi? Saya pikir saya akan meninggalkan permainan campuran untuk dimenangkan orang lain. Tapi pasti ada acara di sana yang menurut saya akan bergengsi dan memenangkan satu pasti akan istimewa.
"Maksud saya, saya telah memenangkan dua gelar WCOOP tetapi jika saya kemudian memenangkan gelar ketiga dan mengatakan bahwa saya adalah Juara Dunia sesuatu, itu cukup keren. Di satu sisi, mereka memulai semacam warisan. Jadi mungkin 4-5 tahun Anda dapat melihat kembali siapa yang telah memenangkan acara Kejuaraan Dunia ini selama bertahun-tahun. Semoga saya!"

Will Shillibier Executive Editor EU
Will Shillibier berbasis di Inggris. Dia lulus dari University of Kent pada 2017 dengan gelar BA dalam bahasa Jerman, dan kemudian belajar untuk Diploma NCTJ dalam Jurnalisme Olahraga di Sportsbeat di Manchester. Dia sebelumnya bekerja sebagai reporter langsung lepas, dan presenter video untuk World Poker Tour.