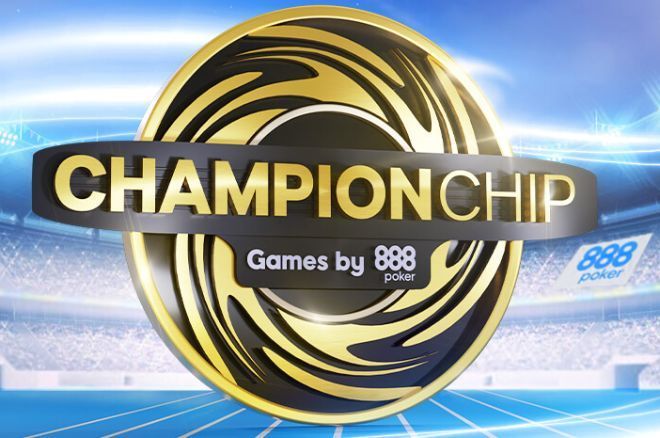 Edisi terbaru untuk lanskap poker online musim panas adalah yang menarik dari 888poker.
Game ChampionChip menampilkan 25 turnamen mikro yang sebagian besar memberikan pemain di 888poker kesempatan untuk memenangkan beberapa hadiah besar.
Secara total, 22 dari 25 acara berharga kurang dari $30, dengan delapan dari acara tersebut menampilkan jaminan lima angka.
Pemain juga dapat memenuhi syarat secara gratis melalui freeroll, hadiah, dan promosi menarik yang tersedia di klien 888poker.
$200,000 GTD ChampionChip Games Main Event
Acara Utama ChampionChip Games adalah pembelian terbesar dari festival ini, tetapi hanya dengan $60 itu masih sangat terjangkau bagi banyak orang. Itu juga dilengkapi dengan jaminan $200,000 yang berarti Made to Play — sempurna untuk semua bankroll.
Satelit dan tiket pemberian tiket gratis ke Main Event ChampionChip Games akan berjalan di klien menjelang Hari 2 pada hari Minggu, 4 September. Meja final akan berlangsung pada hari Senin, 5 September.
Seri Game ChampionChip kami kembali dengan jaminan lebih dari $500K dan Acara Utama multi-penerbangan senilai $60 buy-in $200K!… https://t.co/h5MbPCg3Gh
— 888poker (@888poker)
Made to Amaze – Game ChampionChip
Turnamen Made to Amaze kembali khusus untuk ChampionChip Games, dengan jadwal menampilkan dua di antaranya — 28 Agustus & 4 September. Turnamen $ 5 ini datang dengan hadiah uang jaminan $ 10.000.
Pastikan untuk melihat betapa menakjubkannya turnamen Made to Amaze ini dengan mengklik di sini!
TanggalWaktuAcaraBeli dalamJaminan (USD)28 Agustus18:00Dibuat untuk Menakjubkan – ChampionChip Games$5$10,0004 September18:00Made to Amaze – ChampionChip Games$5$10,000
Anda Berbicara, Mereka Mendengarkan! 888poker Menambahkan $500K ke Jaminan Mingguan
Jadwal Pertandingan 888poker ChampionChip
DateTimeEventBeli dalamGuarantee (USD)28-Ags18:00Event #01 – Juara Upacara PembukaanChip Games$33$30,000 18:30Event #02 – Juara SailingChip Games$7,70$7,700 19:00Acara #03 – Juara R&A Lompat TinggiChip Games$1$2,00029-Agust18:00Acara # 04 – Juara Tinju (PKO 6-Max) Permainan Chip$22$12,000 18:30Acara #05 -Juara Karate (PKO 6-Max) Permainan Chip$5,50$4,000 19:00Acara #06 – Judo (PKO 6-Max) ChampionChip Games$3,30$2,50030- Aug18:00Acara #07 – Juara Angkat BesiChip Games$55$20,000 18:30Acara #08 – Juara GulatChip Games$22$12,000 19:00Acara #09 – Juara Lempar PaluGame Chip$11$6,00031-Agust18:00Acara #10 – Menembak (Maksimal 8 PKO) ChampionChip Games$16,50$10,000 18:30Acara #11 – Juara Anggar (PKO 8-Max)Chip Games$8,80$6,000 19:00Acara #12 – Juara Taekwondo (PKO 8-Max) GameChip$3,30$2,50001-Sep18:00Acara #13 – Marathon (Deepstack ) Game ChampionChip$22$12,000 18:30Acara #14 – Juara Triathlon (Deepstack) GameChip$11$6,000 19:00Acara #15 – Game ChampionChip Decathlon (Deepstack) s$5.50$4,00002-Sep18:00Acara #16 – Juara Berselancar (6-Maks)Chip Games$11$6,000 18:30Acara #17 – Juara Berlayar (6-Maks)Chip Games$5,50$4,000 19:00Acara #18 – Berenang (6-Maks) ChampionChip Games$2,20$2,00003-Sep18:00Acara #19 – Juara Sport Climbing (PKO)Chip Games$22$12,000 18:30Acara #20 – Juara Bersepeda Gunung (PKO)Chip Games$11$6,000 19:00Acara #21 – Juara Skateboarding (PKO)Chip Games$3,30 $2,50004-Sep18:00Acara #22 – Mini Main Event ChampionChip Games$16,50$20,000 19:00Acara #23 – Micro Main Event ChampionChip Games$5,50$15.00005-Sep18:00Event #24 – Main Event (Hari 2) ChampionChip Games$60$200,000 18 :30Event #25 – Upacara Penutupan ChampionChip Games$22$12,00006-Sep19:00Event #24 – Main Event (Tabel Final) ChampionChip Games–

Will Shillibier Executive Editor EU
Will Shillibier berbasis di Inggris. Dia lulus dari University of Kent pada 2017 dengan gelar BA dalam bahasa Jerman, dan kemudian belajar untuk Diploma NCTJ dalam Jurnalisme Olahraga di Sportsbeat di Manchester. Dia sebelumnya bekerja sebagai reporter langsung lepas, dan presenter video untuk World Poker Tour.
Direkomendasikan untukmu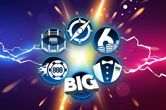 Anda Berbicara, Mereka Mendengarkan! 888poker Menambahkan $500K ke Jaminan Mingguan